How has Fast Fashion Impacted the Garment Industry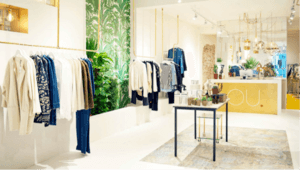 How has Fast Fashion Impacted the Garment Industry?
It is no surprise to anyone that Garment industry is ever- evolving and constantly dishes out something new and varied.  Consumers now want their favorite brand to offer new styles that match the emerging trends. The rapid growth in the trillion dollar garment industry is happening because the average customer is spending more. Fast fashion clothing is based on the current fashion trend that goes straight from fashion ramp to retail stores.
This kind of fashion trend satiates people's constant desire for something new. It helps them discard off the old and keep up with the latest style and taste. This obviously means mass manufacturing of clothes as well as thinking out of the box, to come up with something new each time. Here is how fast fashion impacts garment industry:
Need to make cost-effective apparels
Fast fashion implies tremendous product variety and very short product life cycles. This, in turn, means a pressure to be cost-effective in the production of new apparels all the while being responsive to ever-changing customer taste.
Quick response method
Another thing that needs to be paid attention to is the manufacturing processes. Since the competition is so strong, the lead time has to be reduced in order to keep up with the growing demand and its fast pace. The crux of this fashion model is to shorten the time cycle from production to consumption so that consumers engage in more cycles in any time period.
Emerging marketing trends
Fast fashion is promoted as a fast, low price and disposable form of fashion. It is promoted as something that is consumed on the go and is fast replaced by something new. This requires a cost-effective marketing strategy that creates brand awareness and ropes in customers.
Are you keen on matching pace with what's new in the garment industry? Find out everything about the textile and garment machinery & accessories market at the Gartex 2018 tradeshow.
More News
Download
Register Now
Show Countdown
DELHI
Pragati Maidan, New Delhi
days
Hours
Minutes
Seconds
MUMBAI
Bombay Exhibition Centre (BEC), Mumbai