How eco-friendly jeans are driving sustainable future?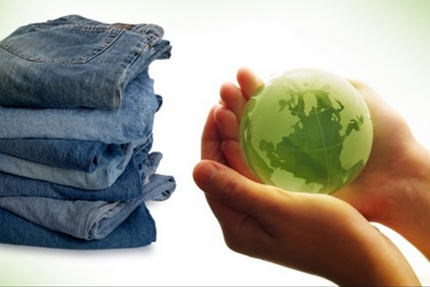 To meet the ever-increasing demand of the millennials and environment, denim is undergoing a revolution in terms of aesthetics and availability. With the arrival of latest denim technology brands like e-indigo, chrome chord, Indie-Jeans, and hybrid chinos the gap is being tackled efficiently.
Arvind Ltd., one of the largest denim producers in India, has implemented The Zero Liquid Discharge (ZLD) technology at their Denim's Effluent Treatment Plant (ETP), with a capacity to treat 17,500 million litres per day (MLD) of textile effluent. Moreover, the effluent is fully recycled and used in the process to replace the use of freshwater.
Some of the big brands like H&M as well as online website such as MYNTRA have started take-back programmes, if which you can give away your old and unwanted clothes including denim. And in return shoppers get a discount voucher valid for future purchase.
The above-mentioned initiatives to reduce, recycle, reuse are certainly making us more responsible towards the environment. Big brands are popularizing it and as responsible individuals we should carry it forward by choosing the right denim brand. We might be reckless now with our habits, however if we introspect what kind of future we would be giving our children, then we will certainly lean towards eco-friendly jeans.
More News
Download
Register Now
Show Countdown
DELHI
Pragati Maidan, New Delhi
days
Hours
Minutes
Seconds
MUMBAI
Bombay Exhibition Centre, Mumbai