All you need to know about Digital Textile Printing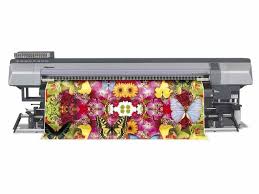 In the past few years, digital textile printing has emerged as one of the most creative industries in the world. The recent innovations in the digital printing technology are the key contributors to the rapid growth of this industry. It does not matter, whether you are an 'Entrepreneur' or an investor, there is an immense possibility for you to earn the profit as this industry has a lot to offer.
The digital textile printing is basically printing designs on the garments or onto the larger rolls of fabric for the purpose of advertisement, corporate branding, etc. Today, leading companies prefer to use fabric printing for promoting their brand. Also, it is one of the best and most preferred media of advertising as it has a lower cost of production.
As we all know, there are no set rules for the market as trends keep changing from time to time. So for any business to survive in long run, it is very important that their brand image is really good for the consumers. The leading brands are aware of this fact, that's why they are investing such a large amount of money in branding. Also, the growing demand in the digital textile printing industry has made it very favorable for the people who want to enter into this industry. The creative ideas and positive approach are all you need to succeed in this fabric printing industry.
More News
Download
Register Now
Show Countdown
DELHI
Pragati Maidan, New Delhi
days
Hours
Minutes
Seconds
MUMBAI
Bombay Exhibition Centre, Mumbai