The History and Evolution of The Jute Industry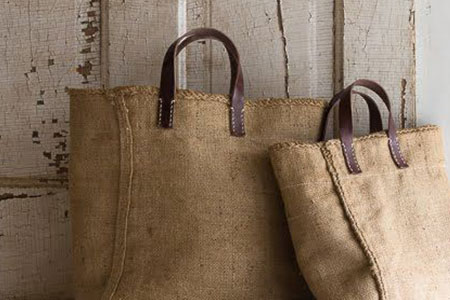 Jute Industry is a major contributor in Indian Textile Industry providing employment to over 4 lakh people and grossly adding $453 million in the Indian Economy.
Jute's modern history began in 1855.
Cotton is popularly known as an eco-friendly fiber around the world.
But a very unpopular opinion is that Jute beats cotton at being considered an eco-friendly and sustainable fiber. Jute is more environmentally friendly and sustainable due to its woody composition and because it needs very little maintenance while growing.
In recent years Jute is becoming more and more popular among people. It is creating awareness of sustainability and stands for bringing change in the textile and manufacturing industry by creating eco-friendly products that help build an environmentally conscious and responsible community.
The history of Jute goes way back.
It was used in manufacturing textiles in the 3rd century BC. Since then, it is utilized as fabric in the Indian subcontinent. It has mainly been an important part of the culture of Bangladesh, West Bengal, and Assam.
The 1st Jute mill was set up by Britisher George Acland at Rishra, West Bengal in 1855 known as The Acland Mill after drawing inspiration from the use of jute in India while in India. The industry experienced a significant downfall around the 1970s because synthetic fibers were more in trend.
In the early years, Jute could only be weaved by hand because of its texture. With the utilization of whale oil, the machine was invented for jute production which helped the industry win back its presence in the garment and textile industry.
With the rising awareness about sustainability and environmental concerns, Industries are now focusing on sustainable options which have been blooming in the market, especially in the garment and textile Industry. Similarly, Jute has gained its presence again in the industry because of its affordability and eco-friendly nature.
It has become an important export crop, mainly in Bangladesh.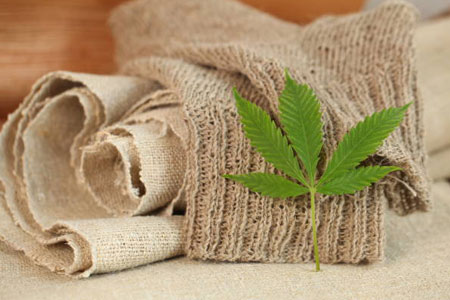 Jute has tremendous potential for utilization in several areas.
The number of products that one can create from this fascinating golden fiber has no limit. The use of jute ranges from making twine, rope, mats, gunny sacks, curtains, chair cloth, and rugs to making airplane panels in combination with sugar.
The jute industry is a labor-centric industry as the process of reaching the endpoint of the product is lengthy and includes numerous steps.
The jute in India contributes to export earnings in the range of INR 1000 to INR 2000 crores annually. Jute provides employment to more than 2 lakhs industrial workers and more than one lakh in the tertiary sector.
It also supports around 40 lakhs of families in India who practice farming.
The special Jute fiber
<16px>
Jute is a natural and biodegradable fiber. The jute matting process is used to prevent flood erosion.
Jute's importance in the textile industry comes right after cotton. It is also used to make sacks to store cotton. It is used to weave into curtains, chair cloth, carpets, etc.
Fine threads are extracted from jute and made into imitation silk.
As deforestation increases, jute is becoming a popular choice. It is used to make pulp and paper.
The popular products of jute will never die as jute is the best fabric for sacks, carpets, wrapping fabrics, and the construction fabric manufacturing industry.
The major breakthrough in the jute industry came when the automobile, pulp & paper, furniture, and bedding industries started using non-woven jute and its fibers to manufacture textiles and composites.
With time jute has reached the limit of growth in textile fiber, so it's now identified as wood fiber which is steadier and has a new outlook.
In the manufacturing of many fabrics, jute has an important role like hessian cloth, sacking, scrim, carpet backing cloth, and canvas.
After the plastic ban and rising concern over the usage of plastic, many organizations took the initiative to start using jute packaging.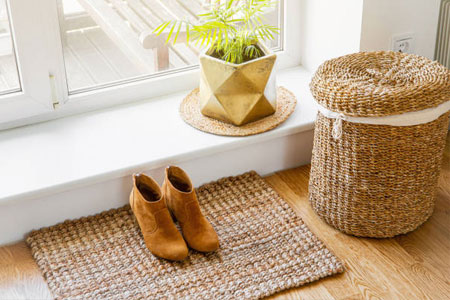 Jute can either be used for similar applications as cotton or be blended with cotton for production.

It is strong, durable, decomposable, and CO2 neutral. So, now that we know a lot more about jute, we can make a more informed choice to use the golden fiber for home décor, packaging, and much more.

Earn some goodwill brownie points for going green and choosing to be sustainable

Are you keen on matching pace with what's new in the garment industry?

Participate in leading textile and garment exhibition in India, Gartex Texprocess India 2023, held in New Delhi and Mumbai, and learn about the latest technology, cutting-edge equipment, materials, and services in the industry.

16px>
More News
Register Now
Show Countdown
MUMBAI
Jio World Convention Centre, Bandra Kurla Complex, Mumbai
DELHI
Pragati Maidan, New Delhi
days
Hours
Minutes
Seconds