Bio-Polishing is a finishing process that amplifies the Fabric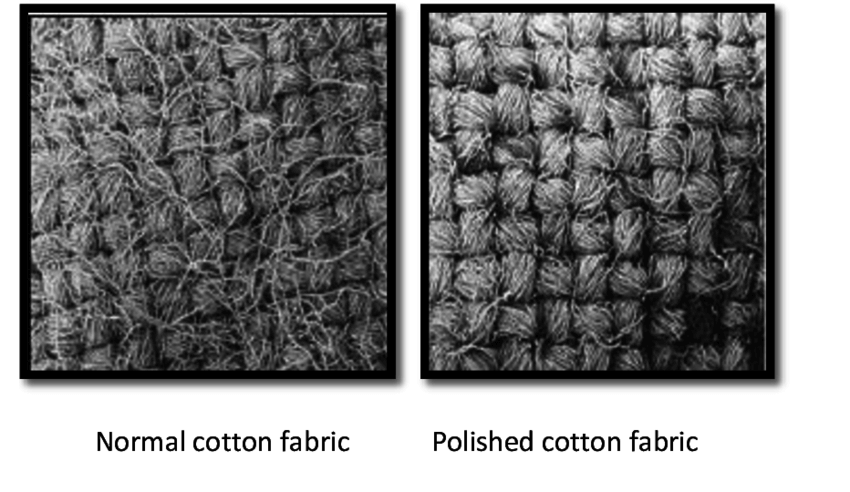 Bio-polishing is a finishing process that amplifies the fabric quality by decreasing the pilling tendency and fuzziness of (cellulose) knitted fabrics. This finishing process is applied to cellulose textiles which creates permanent effects by the implementation of enzymes. This technique successfully removes protruding fibers & slubs from knitted fabrics, significantly reduces pilling, softens fabric hand and renders a smooth fabric appearance.
The main objectives of Bio-Polishing are:
1. It eliminates protruding fibers & Slubs
2. It removes hairiness, fluffs and pills
3. It prevents material sticking
4. It renders surface smoothness and a clear structural appearance & improved luster
5. It improves material texture relaxation & increased flexibility
6. It improves sew-ability & ease to washing, low pilling tendency and during care operation.
7. It converts fabrics from poor quality, uneven, napped material surface to lustrous, soft, elegant, top quality with a fine, high-quality surface appearance.
With the implementation of this technique, fabrics will attain a smooth lustre as well as enhance the quality of the fabric. Basically, enzymes such as cellulose are used on the cotton fabric to remove protrusion. These enzymes are further de-activated by increasing the temperature. Bio-polishing applied before dyeing renders the fabric a better look and feel.
Be a part of GARTEX 2018 and learn more about the new technologies in Garment & Textile industry!
More News
Download
Register Now
Show Countdown
MUMBAI
Date: Dates to be announced soon.
Bombay Exhibition Centre (BEC), Mumbai
DELHI
Pragati Maidan, New Delhi
days
Hours
Minutes
Seconds