3 Types of Fabric You Should Know About for Dye-Sublimation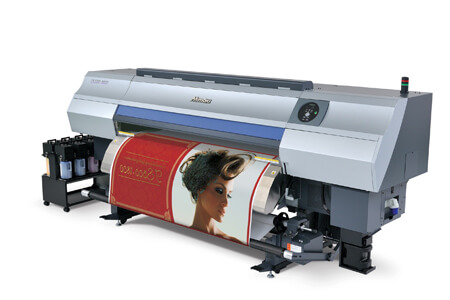 Dry Sublimation creates highly durable products with
smoother and brighter colour transitions, creating a more superior look and sleeker finish as compared to inkjet printing.
Dye Sublimation printing (also known as all-over printing) is a printing method that transfers ink from one sheet onto the receiving canvas (in our case, fabric).
Compared to alternative printing methods, which are limited to a particular field, Dye-Sublimation printing is able to transfer a design on every inch of the garment.
Three most common types of fabrics used are:
Cotton:
Cotton is a topmost and the best choice when it comes to sublimation, also a lot of cotton shirts are printed in this way. Sublimated cotton apparels are soft, breathable and very comfortable for people who choose to wear it.
Polyester:
This is another kind of fabric which is typically used for the purpose of dye sublimation.
Mostly, due to the fact that the polymers present in this type of fabric can easily open up when exposed to heat. Due in its gaseous form, dye can enter the fabric through the open pores and get locked within once the fabric gets cooled after the printing process is over.
One of the most important factors which make polyester the best fabric for Dye-Sublimation is undoubtedly the fact that it remains largely free of wrinkles even when worn for a long time.
Synthetic fibers:
Synthetic fibers generally consist of acrylic, olefin, nylon, spandex, acetate, Kevlar, rayon, orlon and lastex.
Out of these, nylon, rayon, spandex and acrylic have become some of the top fabrics for printers using Dye-Sublimation technology because of the strength and durability that these fabrics come with.
However, these do not offer as much comfort as fabrics like cotton. Naturally, many of these are blended with cotton to enhance the comfort factor for wearers.
With various fabrics for sublimation, polyester is one of the best fabrics to use for sublimation. It's flat surface lends itself exceptionally well to dye-sub printing techniques, and its high quality fabric base means that vivid and bright colours are easily achievable.
More News
Download
Register Now
Show Countdown
MUMBAI
Jio World Convention Centre, Bandra Kurla Complex, Mumbai
DELHI
Pragati Maidan, New Delhi
days
Hours
Minutes
Seconds