VENUE: BOMBAY EXHIBITION CENTRE, GOREGAON, MUMBAI, INDIA
BARE SPACE (MINIMUM AREA 27 SQM) :
Rs. 10,500 PER SQ. MTR.
International participants :
US$ 275 PER SQ. MTR.
SHELL SCHEME (MINIMUM AREA 9 SQM) :
Rs. 11,000 PER SQ. MTR.
International participants :
US$ 300 PER SQ. MTR.
GST @ 18% extra. Corner stall 10% extra.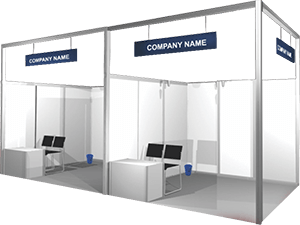 Payment Schedule: 50% at the time of booking & balance 50% at least two months prior to the show.
Details for bank transfer of payments:
Account Title Name:
: GARTEX TEXPROCESS INDIA
Account Number:
: 006-296396-001
Branch Name:
: MUMBAI MAIN BRANCH
Bank Address:
: 52/60, M.G. ROAD, MUMBAI 400 001
IFSC Code(for RTGS/NEFT):
: HSBC0400002
MICR Code:
: 400039002
HSBC Swift ID:
: HSBCINBB
Note: All payments to be made in the name of GARTEX TEXPROCESS INDIA Only.
Shell Scheme Booth:Shell Scheme Booth (Inclusions for every 9 sqm area) Prefabricated Octanorm stall

Note: The organisers reserve the right to modify the floorplan under circumstances beyond their control.
---