Synthetic Fibres in Textile Industry: Shaping the Future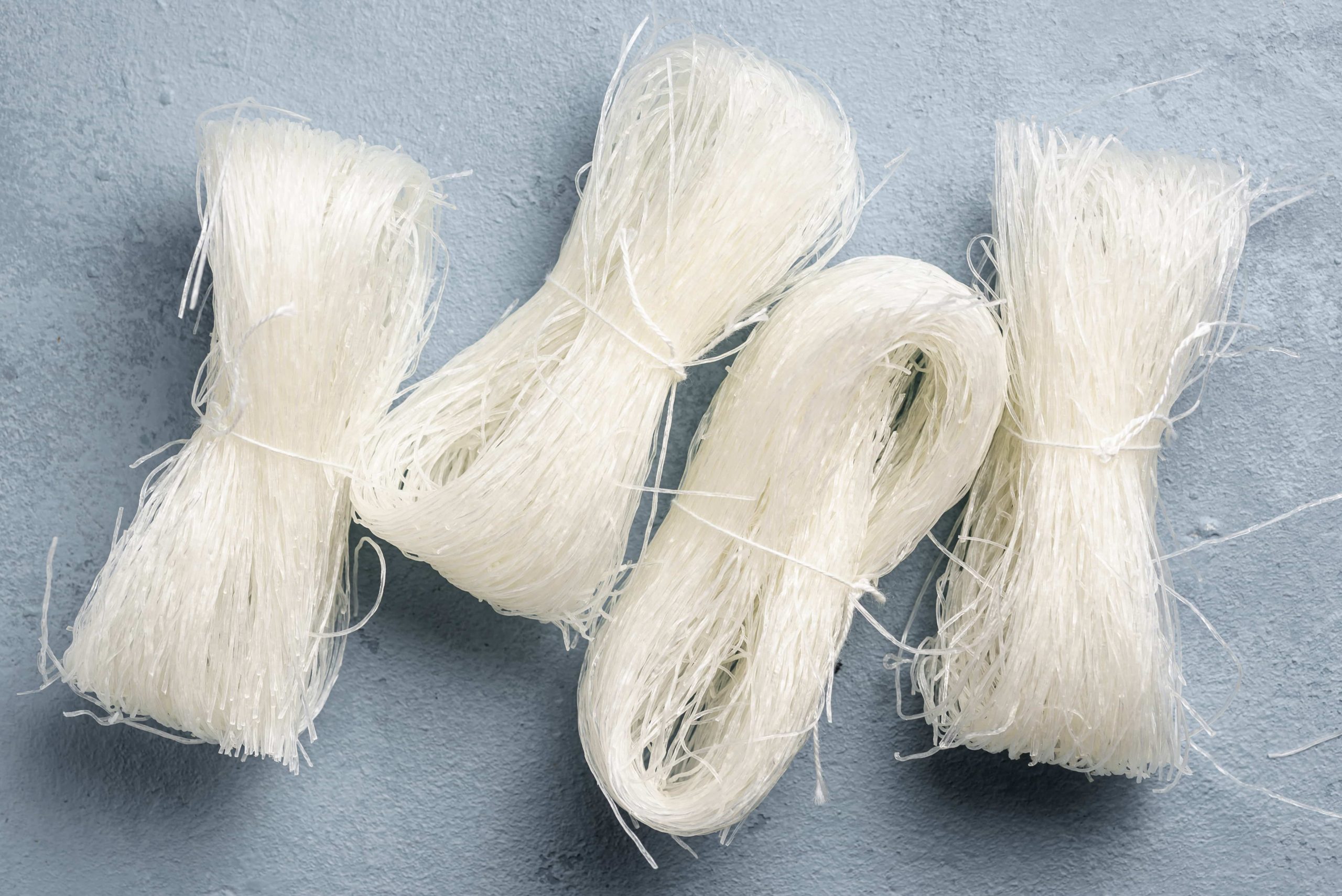 The vast study to enhance the natural qualities of animal and vegetable fibres led to the development of synthetic fibres. Manufactured polymers, which are manufactured from oil, coal, and other chemicals derived from petroleum, are used to create artificial fibres called synthetic fibres. These synthetic fibres are made by extruding synthetic polymeric material through a spinneret into air or water. There are numerous varieties of synthetic fibres, each with unique qualities. Various modern fabrics are available, including woven cotton, velvet, printed cotton, calico, felt, satin, silk, Hessian, and polycotton.
Trade names are given to the synthetic fibres that are produced in chemical factories by a variety of international businesses. For instance, DuPont's elastane fibre is sold under the trade name Lycra, while the 1938 polyamide it developed is sold under the brand name Nylon.
Classification of Synthetic Fibres
Synthetic fibres are of four types, namely:
Applications of Synthetic fibres
Synthetic fibres' distinctive characteristics enable a wide range of applications, including in home furnishings, indoor and outdoor carpets, automotive fabrics, industrial fabrics, safety gear (including police and military jackets), helmets, armoured vehicles, and sailcloth. These are used in the fashion industry to create a wide variety of knitwear, sportswear, loungewear, nightwear, undergarments, footwear, and accessories.
Future of Synthetic Fibres
The advancements made since the beginning of this brand-new era of entirely synthetic materials are unparalleled in the history of textile technologies. The advent of synthetic fibres has completely transformed the textile industry. When cotton and other natural fibres are exposed to sunlight, air, water, and other elements, they begin to deteriorate. On the other hand, synthetic fibres are often more durable than natural fibres, which means they can tolerate higher temperatures and resist damage. 
Synthetic Textiles Industry in India
The textile industry in India for man-made fibres (MMF) is thriving and expanding, with India being the world's second-largest producer of viscose and polyester. Today, India produces nearly every type of synthetic fibre, including nylon, polyester, viscose, and acrylic, giving us an advantage over other countries around the world. India is poised to dominate the global stage thanks to significant investments in top-tier manufacturing facilities, ongoing innovation, unwavering entrepreneurship, innovative product mix, and strategic market growth.
Production – In the years 2004–2005, the synthetic fibre industry in India produced 774.65 million kg fibres mainly consisting of polyester staple fibre, acrylic staple fibre, and polypropylene staple fibre.
Exports – MMF exports have increased to represent 16% of India's $40 billion in total textile and apparel exports in 2018–19. The sector contributes 2% of India's GDP and employs over 18 million people directly and another 20 million people indirectly.
Imports – The domestic manufacturing sector has been destroyed by the sharp rise in imports of all goods in the MMF value chain since the implementation of the GST, but imports of polyester and viscose spun yarn have surged significantly recently.
Innovations in Synthetic Fibre Technology
Despite the fact that synthetic fibres are always evolving and filling new market niches, they are increasingly modelling their structure and recyclable properties after those of natural fibres. As chemistry and manufacturing techniques advance, the distinctions between natural and synthetic fibres are becoming more indistinct. Here are some trends and developments to watchout for in the future of textile industries – 
Sustainable Synthetic Fibres 
According to calculations by Textile Exchange, the manufacture of these more environmentally friendly synthetic fibres accounts for barely 0.07 percent of the total. Sustainable synthetic fibres and fabrics can either be made entirely or partially from natural sources like fungi or sugar, or they can be made from recycled petrochemical feedstocks.
Biodegradable Synthetic Fibres 
A significant source of the environmental pollution caused by microplastics is synthetic fibres like polyester, nylon, and others. Attention has been drawn to biodegradability as a potential means of promoting the sustainable consumption of textile fibres in light of the major problem of the accumulation of textile waste. The synthetic fibres could be directly replaced with biosynthetic fibres because they are both recyclable and biodegradable.
Smart Synthetic Fibres 
Smart fabric textiles, made from high-performance fibres with specialised capabilities and marketed by clothing and apparel businesses, are becoming more and more common. Applications for such textiles are found in a variety of industries, including military/aerospace, ecology/environmental protection, and medical/health.
3D Printing on Synthetic Fibres
A fresh strategy for the development and promotion of composite materials based on natural fibres as well as a crucial platform for the advancement of biomass materials in the direction of industrialization and intelligence has been offered by 3D printing. The most widely used 3D printing processes are fused deposition modelling (FDM), stereolithography apparatus (SLA), direct ink writing (DIW), selective laser sintering (SLS), and digital light processing (DLP).
Conclusion
In conclusion, synthetic fibres have played a significant role in shaping the textile industry, providing durable, affordable and versatile materials for clothing, household textiles and industrial applications. As advancements in technology continue to develop, the future of synthetic fibres looks promising, with focus on sustainability, biodegradability, smart textiles and much more. 
More News
Register Now
Show Countdown
MUMBAI
Jio World Convention Centre, Bandra Kurla Complex, Mumbai
DELHI
Pragati Maidan, New Delhi
days
Hours
Minutes
Seconds