Plant Based Fibre: The Booming Trend You Should Switch To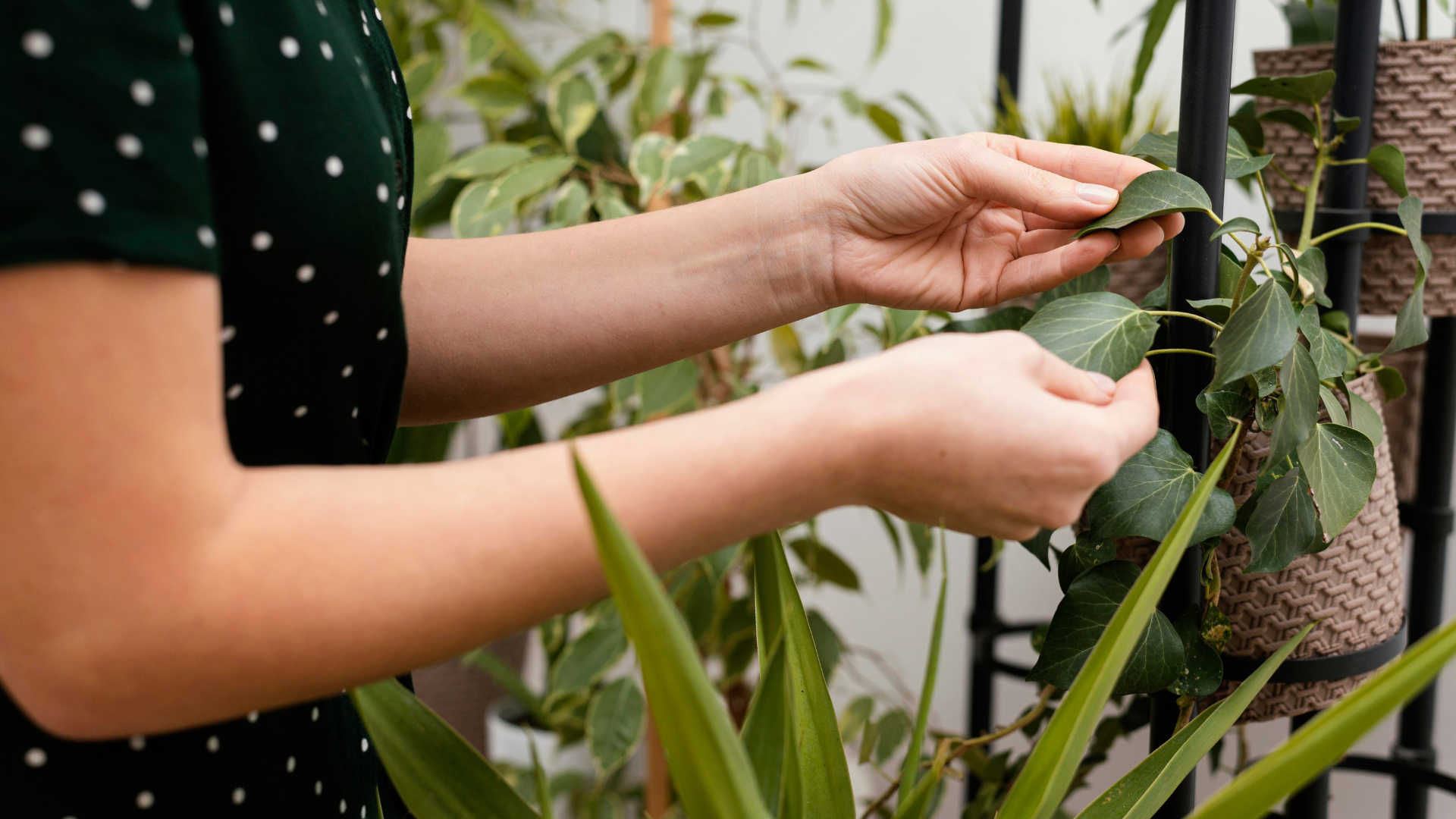 Since the beginning of time, it has been well established that natural fibres are essential for meeting the basic needs of humans, including clothing and shelter. However, the popularity and use of natural fibres declined after the invention of synthetic fibres in the 1900s. However, the global demand for environmentally friendly and sustainable methods in the textile supply chain as well as the depletion of petroleum resources have encouraged the use of natural fibres, which have replaced synthetic fibres with long-lasting natural fibres.
Except in cases where fertilisers, pesticides, and other toxic chemicals are heavily used to improve their yield, natural fibres are grown without the use of pesticides or other harmful chemicals and have no negative environmental effects.
When it comes to textile applications, cotton commands a large market share, but the fibre cannot be regarded as sustainable due to its intensive use of water, pesticides, fertilisers, and hazardous chemicals, which has a negative impact on the environment and the economy. Along with linen, hemp, flax, jute, and bamboo, resource-efficient fibres like these are replacing cotton in a variety of textile applications.
Textile designers are becoming more interested in using linen to create clothing, footwear, and handbags. Hemp and jute are fibres that resemble rope and are coarser than linen. They are frequently chosen for clothing and accessories that call for a rugged texture and durability. A multicellular fibre made from plants, jute is distinguished by nodes and cross markings in the longitudinal view and polygon shapes in the cross-section.
The Booming Trend of Plant-Based Fibres
Natural fibres are widely used in a variety of textile applications due to their outstanding mechanical and physical qualities, which include good specific modulus, low density, toughness, affordability, recyclability, and nontoxicity. Natural fibres are used in a variety of industries, including the textile and fashion sectors as well as the building, furniture, and automotive sectors. For the creation of polymer composites, a wide range of natural fibres, including jute, hemp, kenaf, ramie, flax, sisal, bamboo, coir, oil palm, etc., are used because of their biodegradability, high performance profile, sustainable attributes, lightweight nature, and economic viability.

The Growth Of Sustainable And Organic Fibres In India
The popularity of sustainable and organic clothing demonstrates how modern consumers are adopting eco-friendly fashion trends. The demand for organic textiles is growing in line with its market size, which is also expanding.
For instance, organic cotton, the world's leading producer (51%) with 1.23 million tonnes expected to be produced in 2022, has emerged as the most well-known sustainable textile in India. Fortuna Business Insights published a report titled "Organic Cotton Market, 2021-2028" that contained two noteworthy findings.
First, by 2028, the market for organic cotton will reach an impressive figure of USD 6,730.9 million. It is anticipated to expand at a CAGR of 40.0% between 2021 and 2028.

Natural fertilisers and safe materials were used to develop organic cotton, a naturally grown textile with a lower environmental impact than synthetic cotton.
The mindset of buyers has also undergone a significant transformation. A preference shift towards "value-based eco-friendly shopping" has resulted from it. The dichotomous state of the textile industry at the moment is to blame for the organic fashion boom.
On the plus side, the Business Research Company's recently released Global Market Report, 2023 predicted that the global textile market would expand at a 6.6% CAGR from $573.22 billion in 2022 to $610.91 billion in 2023.
Types of Plant Based Natural Fibres

Natural textile fibres can be plant-based or animal-based. We will take a look at plant based fibres in this blog.

Natural, plant-based textile fibres come from seed hair, such as cotton; from foliage, such as sisal; from the stem, such as linen; and some fibres come from shells, such as coconut.
Among the most widely used in the textile industry, important and recognized, we can list the following fibres:
Cotton
Cotton is made entirely of cellulose and grows in balls around the plant seeds. The natural textile fibre used the most widely in the world is cotton, which unquestionably dominates the global textile industry. Egyptian cotton and Peruvian Pima are two exceptional varieties of the highest calibre.
It is widely used in the textile industry for clothing, home goods, and flat fabrics as well as woven clothing. Other natural and synthetic fibres, including rayon, polyester, spandex, etc., are combined with cotton.
In both the spring and summer and fall and winter seasons, cotton fabrics are ideal for clothing that is in close contact with the skin due to their comfort, softness, good heat conduction, and absorbency.
Abaca
Abaca, a type of banana plant also known as Manila Hemp, is made from the sheaths of leaves that surround the stem of the plant.
It is a type of leaf fibre prized for its ability to withstand salt water's damaging effects, its buoyancy, and the length of the fibres, which can reach more than 3 metres. Thanks to advancements in this fibre's manufacturing process, it is now utilised more and more in the production of clothing, home textiles, and upholstery. Without a doubt, it is still used to make sailing accessories, as well as in the food industry, currency paper industry, and automotive sector.


Coir
A short, hoarse fibre called coir is made from the husk of coconuts. Coir comes in two varieties: thick, white fibre from immature coconut husks and thin, brown fibre from mature coconuts.
Due to its resistance to seawater, the white variety of coir fibre is used to make rope and other maritime components. Even the automotive industry uses brown fibre to create household textile products. In addition, geotextiles made from coir mesh have unique qualities like resistance to sunlight, excellent water absorption, and 100% biodegradability.


Kenaf


The fibres from the kenaf plant, Hibiscus cannabinus, are among the most significant bast fibres and are primarily used to make rope and paper. They have a high resistance to insecticides and are tough, stiff, and strong. Four thousand years ago, people in Africa, Asia, America, and some regions of Europe began cultivating these plants. The flowers, outer fibre, and inner core are used to extract the fibres. 60% of the dry weight of the stalks is made up of the inner core, and the remaining 40% is made up of the outer fibre known as bast. After being harvested, the kenaf plants are processed using a mechanical fibre separator, and the entire stalk is utilised in the pulping process.


Hemp
The plant's stem is used to make hemp fibre. The fact that this plant captures a lot of carbon is one of its most important characteristics. Hemp, which contains 70% cellulose, is a superb heat conductor, absorbs dyes adequately, blocks UV rays, is extremely mildew resistant, and has built-in antibacterial properties.
Hemp fibre may soon be able to enter the high-end fashion market thanks to recent efforts to "cottonize" it. The curliest fabrics used in the textile industry can be made by weaving and knitting the longest hemp fibres to resemble linen. Hemp gains more softness when combined with cotton, linen, silk, and wool, and the combination also increases the product's strength and durability.

Linen
Given that linen is one of the strongest naturally occurring plant-based fibres, it was among the first to be grown, woven, and knitted for the production of clothing and accessories. Depending on the species, linen comes in various types. Common flax and perennial flax are the two main varieties.
Because linen has little elasticity and a high mechanical resistance, it wrinkles easily. With washings, it becomes softer. A fresh, highly prized fabric, linen is used to make clothing for warm climates because of how quickly it absorbs and releases water as well as how well it conducts heat. Clothes made of linen are breathable, cosy, and represent elegance in clothing.
Among high-quality textiles for home goods and decor items, linen continues to hold a significant market share.


Ramie

Ramie fibre is one of the strongest natural fibres and is similar to linen in density and absorption. It is white with a gloss resembling that of silk. It isn't very elastic and takes dye well. Ramie fibres are very fragile but also allow for ventilation because of their transverse fissures.
Ropes and nets are made from the tough ramie fibres. They produce thin, extremely glossy thread through threading, which is used for a wide range of garments.
100% ramie fabrics are thin, silky to the touch, and have a linen-like appearance. Ramie is typically combined with other textile fibres or used to enhance the properties of other fibres because of its low elasticity and resistance.
Sisal
Sisal is too stiff and inelastic to be used as a fabric in the fashion industry. For the creation of accessories and home decor items, it is used sparingly and in conjunction with other fibres. Sisal is currently primarily utilised in the furniture, automotive, and naval industries, always in conjunction with other materials.
Jute

It is very simple to grow and harvest jute, which is extracted from the stem of a plant with the same name. One of the least expensive fibres to produce is jute.
Due to its glow, this fibre is also referred to as "golden fibre". When it comes to production volume, jute is second only to cotton among the strongest natural fibres derived from plants.
Jute has low thermal conduction but significant insulating and anti-static properties; it has poor absorption, so it deteriorates quickly when exposed to humidity. Jute is a supplementary material used in the production of textiles, footwear, and home textiles.

Kapoc

It is a white fibre that resembles hair and is derived from the seeds of the Ceiba Pentandra tree. Because of its gloss, which resembles silk, kapok is also referred to as "silk cotton." The weak and brief fibre of the kapok is moisture-resistant and has a soft, lustrous texture. The majority of its output is used to make household textiles.


Why You Should Shift To Natural Fiber Clothing

Here are the main reasons to switch to clothing made of natural fibres instead of conventional fabrics.
They are naturally breathable.

Natural fibre clothing is softer and more breathable than fabric made conventionally or synthetically. Natural fabrics are very breathable. No matter the weather, permeable fabric feels great against your skin all day long because it allows sweat and odours to pass through. For those with sensitive skin, allergies, or eczema, natural fibres are especially beneficial.


They absorb moisture effectively.

Ever notice how "moisture wicking" is advertised on polyester workout clothing? In actuality, synthetic materials like polyester repel water, which causes you to perspire and keeps moisture against your skin. Natural fibres have a much higher absorption rate than synthetic ones. How does that affect you? You will remain drier and more comfortable if you wear clothing made of natural fibres.
They treat your skin gently.

Natural fibres are the best option for sensitive skin because they are naturally antimicrobial and breathable. For those with sensory disorders, allergies, or eczema, natural fibres are especially beneficial.
They have better longevity.
Natural fibres outperform synthetic fibres in terms of strength and longevity. To extend the lifespan of your clothing, make sure to take good care of it. To keep your clothes looking brand new, machine wash on the cold setting and lay flat to dry.
They are environment friendly

The environmental impact of natural fibres is lower than that of synthetic fibres. Natural fibres, particularly organic fibres, use fewer chemicals during production, use less water during processing, and emit fewer greenhouse gases.
They are biodegradable
Wool and cotton are natural fibres that degrade more quickly than polyester, which is a synthetic fibre. Clothing made of cotton breaks down in 1 to 5 weeks. Comparatively, polyester clothing decomposes over a 200-year period and releases toxic chemicals into the environment.
They are morally viable
Higher ethical and environmental standards are also important to many sustainable clothing companies that use natural fibres. GOTS, Fair Trade, or B Corporation certified clothing should be sought out.
They are economical.

Although many people believe that clothing made from natural fibres is expensive, there are many options that are just as affordable as clothing made from synthetic materials. Natural fibre clothing is economical on a "per wear" basis due to its durability.


To sum up
The importance of natural fibres has increased due to the growing environmental concerns and the depletion of petroleum resources, which has encouraged researchers and businesses to use sustainable fibres rather than traditional synthetic ones. The use of natural fibres in a wide range of textile and non-textile applications, such as clothing and reinforced composite products in different industries, such as the automotive, building, and furniture, is made possible by their exceptionally brilliant mechanical and physical properties. Composite materials made of reinforcing fibres derived from renewable and carbon dioxide-neutral resources, such as wood or plants, are known as natural fibre composites. NFCs are used in moulded products that require a moderate level of strength for satisfactory performance in a variety of indoor and outdoor applications.

Fabric to Finish Solutions in Garment and Textile Manufacturing : Under One Roof!
Gartex Texprocess India, the most comprehensive B2B exhibition on garments and textile machinery, fabrics, accessories, and allied solutions is all set to make its emphatic return in 2023 in Delhi and Mumbai. 
Organized by MEX Exhibitions Pvt Ltd and Messe Frankfurt Trade Fairs India Pvt Ltd, the show's strong industry foothold will allow international and domestic stakeholders to capitalize on the garment manufacturing sector's extensive business opportunities through professional networking. The exhibition has been writing numerous success stories ever since its inception and has grown exponentially with each iteration. 
Besides displaying a wide array of innovative products and solutions from the textile and garment sectors, the show also features a string of seminars and workshops from seasoned industry experts, facilitating a consolidated experience for all attendees and buyers. 
Gartex Texprocess India also incorporates The Denim Show, a premier platform on the entire denim value chain, along with Fabrics & Trims Show, an international exhibition for fabrics, trims & accessories, and Screen Print India, India's leading trade fair on screen, textile, sublimation and digital printing technologies.
The trade show has established itself as the trendsetter for India's garment and textile industry by orchestrating a lucrative platform that brings manufacturers, dealers, suppliers, distributors and associated contributors in the garment and textile sector under one roof and provides a cohesive fabric to finish experience to the exhibitors and visitors alike.
More News
Register Now
Show Countdown
MUMBAI
Jio World Convention Centre, Bandra Kurla Complex, Mumbai
DELHI
Pragati Maidan, New Delhi
days
Hours
Minutes
Seconds